Emergency Health Insurance




Most people don't think about health care coverage for urgent situations until they need help to pay for emergency care. Quite often uninsured persons end up with big financial debts when they have to pay the costs for unexpected injuries and illnesses. This is why the emergency health insurance plan was designed to offer assistance to individuals who need help to pay for medical treatment in urgent or emergency situations.
Emergency care insurance generally does not cover regular doctor checkups or visits for ongoing healthcare, unlike other types of medical coverage. These plans come with limited uses, including providing care to someone for a certain amount of times every year.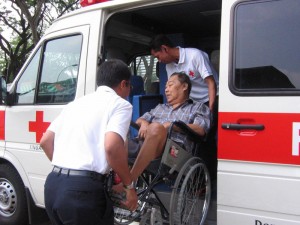 More about emergency health insurance




Emergency care insurance can provide funds to cover visits to hospital emergency rooms due to an unexpected or potentially life threatening condition, such as accidental injury or sudden illness.
The basic notion behind this type of emergency insurance coverage is that some individuals might need help for serious health conditions, without paying the high price for fuller coverage. Individuals might not have the funds to buy a full health insurance plan, but the provisions in the emergency care coverage can help them to get immediate attention for serious injury or illness.
In general, the types of medical conditions covered by this insurance plan would include any illness or injury that a hospital would handle as an urgent case. Any medical concern that does not call for emergency assistance will not be covered by this medical insurance.
One of the main benefits of having emergency health insurance coverage is that it's usually cheaper than other plans. It is more affordable because persons are provided with limited medical coverage. Besides that, it is the ideal solution for many businesses to provide emergency health care for workers or clients who are injured on-site. Most companies are more than willing to cover the expenses for such health insurance to ensure that they are well-prepared for emergency situations without having to pay higher rates for a plan that they might never use.
Emergency health care insurance plans generally come with some stipulations to ensure that persons are not abusing or using it for other services. For instance, many programs have limitations on the coverage paid for single visits even though the funds is often sufficient to cover the costs for most first-time emergency care services. In other cases, some emergency health care insurance plans will have limitations on the amount of visits that persons can make claims for on a yearly basis.
For the most part, emergency health insurance might not provide enough coverage. But, many individuals and businesses welcome these plans because they are only anticipating that emergency care will be needed one time in a calendar year.