Eligibility Guidelines For Arkansas Medicaid Program
Are you looking at the options available for you to get healthcare assistance through the Medicaid program in Arkansas? If so, you are at the right place. The information in this article will highlight the eligibility guidelines for the different Medicaid categories. The Department of Human Services is responsible for administering this health program.
Eligibility Guidelines For Arkansas Medicaid Program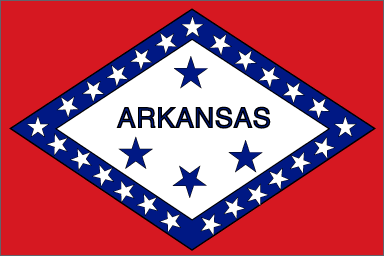 To get Medicaid healthcare benefits in Arkansas, you must fall in certain categories. The different categories include age, financial status, disability and health status. Eligibility is determined by various factors such as income, residency and resources. Once certain requirements are satisfied, the eligible recipients will get benefits from the Medicaid health care providers. When applying for Arkansas Medicaid, you can send the completed application form to the DHS office in your local area.
Full Medicaid




In Arkansas, full Medicaid coverage is usually offered to low income individuals. This include the elderly, disabled or blind, pregnant women, children under nineteen (or under twenty-one if they are in foster care), persons with cervical or breast cancer and nursing home residents.
Income Qualifications
Arkansas Medicaid programs generally take the family's income into account when determining a person's eligibility. Note that the state adjusts the income limits every year. In addition, the state would consider other assets and resources when determining if applicants qualify for most of the adult programs. Your primary residence, motor car, burial funds and certain insurance policies will be excluded from the list of resources.
Programs for Families, Women and Children
Pregnant women who have limited resources might qualify for Arkansas Medicaid program, based on the Sixth Omnibus Budget Reconciliation Act (SOBRA). According to the Transitional Employment Assistance (TEA) program, a family in Arkansas with a disabled, unemployed or absent parent and children under eighteen will qualify for different levels of healthcare assistance. Depending on the size of the household and the family's income, children under nineteen can get many benefits under the ARKIDS program.
Disability Programs
Arkansas has Medicaid programs for working adults with a disability as well as for adult children who are disabled. The working disabled adults over sixteen and under sixty-five can get benefits once their resources and income falls below the limit that is designated by the state. The cost to care for the disabled adult child in the home must not exceed the amount that it would take to pay for institutionalized care.
Individuals, who are getting Supplemental Security Income (SSI), which is a program for the disabled, elderly and blind with little or maybe no income, will qualify automatically for Medicaid.
Spend-Down Program
Persons who are earning more than the income limit to qualify for Medicaid in Arkansas can benefit from the Spend-Down program in case they become ill or injured and require major medical attention. If you want to qualify for this program, you have to spend a significant amount of your earnings on qualifying healthcare expenses. Once approval is granted, you have the option to reapply after three months.
If you believe that you are eligible to get healthcare assistance through the Medicaid program in Arkansas, you should get in touch with the Department of Human Services.